Use laser scanners for correct forensic documentation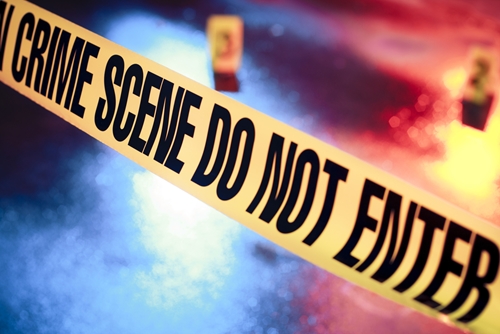 3D laser scanning technology can help investigators gain insights into a crime scene because it is able to document millions of measurements per second, capturing every aspect of the site – even minute details that might go missed by investigators. Yet not only can laser scanners give insights into a crime scene, it can prevent contamination of a site and improve the speed in which police officers document a crime scene. Investigators can use the technology to reconstruct the site and visualize various scenarios to theorize what might have happened. From bullet trajectories to witness viewpoints, Technology.org reported police officers, detectives and crime scene investigators are using the technology more often to better understand crime scenes.
Police departments across the country are investing in the technology to gain the investigative advantages laser scanners offer. For instance, the Herald Argus reported the La Porte County Sheriff's Department in Indiana recently purchased a laser scanner to aid in their investigations.
"Someday this information will help solve a future cold case," Michael Mollenhauer, sheriff of the county, told the news source about the department's investment in the laser scanner. "The scanner is an amazing piece of equipment. This will be such a benefit to law enforcement and courts."
However, it is important for certified users to be the ones operating the devices. While this technology is helpful to police officers and crime scene investigators, these professionals often aren't able to utilize the devices effectively to gain accurate representations of crime scenes.
Why you need a professional laser scanner operator
According to an article by Leica Geosystems for online news source Police One, there are numerous mistakes users can make that impact the documentation of a crime scene. These include small but important things like not bringing charged batteries. However, they can also be large errors like not rescanning the scene after additional evidence was found.
Untrained users may not properly prepare to scan a site. It can be all too easy for those who don't use laser scanners every day to forget the little items and best practices that make the technology so important to forensic investigation. Those who know how to fully operate the machinery through thorough training and experience are the ones who can ensure that all aspects of a scene are scanned quickly and correctly.
Professionals know how to plan the most effective scan trajectory. It can be a mistake for laser scanner operators to simply place the device at just any part of the site. While they may think that since the technology will capture all of the data anyway, putting the laser scanner in a specific section of the site won't matter. But it does. In an interview with Leica Geosystems' Christine Grahl, Michael Haag, a private consultant and forensic scientist, said placement of the laser scanner is the first thing that users must think about when preparing to scan a site. Haag said the user may decide he or she needs to move the laser scanner after beginning the scan. Most of the time, professional laser scanner operators are the best people to do this to avoid rework.
Laser scanners can be invaluable tools for police departments, but its essential to investigations that data is collected correctly. Professional laser scanners are trained to ensure 3D laser scanning is used effectively so police departments can move quickly to reconstruct a scene. While investigators can be trained to do this, the experience and knowledge of professional laser scanning operators is always the best bet for police departments.