3D laser scanning, modeling market expanding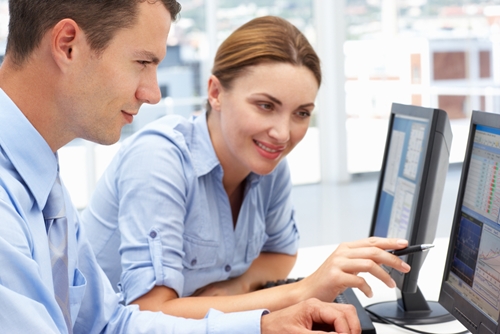 3D laser scanning and modeling software is being used in multiple industries, and as more companies and markets start to understand the benefits of laser scanners and 3D modeling, the market is expected to keep growing. According to a 2013 Markets and Markets report on the 3D mapping and modeling industry, the market for the technology will reach $7.7 billion by 2018 alone and have a compound annual growth rate (CAGR) of 47.9 percent by that year. While these estimates may seem optimistic to some, many laser scanner manufacturers and modeling software companies continue to come out with new products every year and their customer bases are seeing rapid growth. These advancements may add credence to the report's conclusion that the market will become even more popular within the next few years.
Report highlights market expansion
The report "3D Mapping Market: Global Advancements, Business Models, Technology Roadmap, Forecasts and Analysis (2013 – 2018)" examined the global 3D laser scanning and modeling market. It was concluded that North America will remain the chief market for the technology, yet Europe will see rapid expansion, with the region expected to have a CAGR of 43.2 percent and could account for more than one-third of the global market by 2018. Growth in China and India is anticipated to boost the market in the Asia-Pacific region. The region is expected to have a CAGR of 66.38 percent and may reach $1.6 billion.
3D laser scanners and modeling technology is forecasted to take off in numerous industries as well. Video entertainment and transportation are expected to be high growth markets, according to the report. In addition, the automobile industry may boost its use of mapping on assembly lines and modeling product prototypes, and the health care community could turn to laser scanning to better map the human anatomy and model parts of the body to improve the surgery process. The technology is also being used in aviation and aerospace, defense and public safety and even some parts of retail, the report noted. However, the industry that may have the biggest growth may be building and construction.
Perhaps one of the key tools in the market that is expected to take off is 3D projection mapping, which the report defined as a way to map 3D points to a 2D plane. This type of technology may have applications in computer graphics, drafting and engineering.
According to the report, the 3D laser scanning and modeling industry has strong potential to be used throughout the world in most industries for various applications. The possibilities seem to be endless, according to the report.
New hardware and software continue to be released
The report's forecast for the market's growth may be coming to fruition, with laser scanner makers and modeling software companies continually coming out with new products and services to keep up with demand.
For instance, Computer Graphics World reported Creaform recently released numerous products. These include the HandyScan 3D laser scanner, two updated versions of its white-light scanner and VXmodel, a new piece of modeling software. Makers are also providing demonstrations of their new technology. American Surveyor recently reported laser scanner manufacturer Neptec Technologies demonstrated its latest obscurant-penetrating 3D laser scanner at the SPAR International Conference in April. In addition, scanner manufacturers are looking for ways to help the users of their technology. American Surveyor reported Leica Geosystems, one of the giants in the laser scanning manufacturing market, just released the Leica ScanStation P15 and will soon open a laser scanner service request facility.
As the market continues to expand, laser scanners and 3D modeling may soon take over as go-to tools in numerous industries.